Erecting a Clubhouse
By the time the course opened for play, the first part of the construction was finished. The building included a pro shop, men's and women's locker rooms, and an area in the back that served as the dining room, also known as the Red Room, with a juke box. Also completed was the Olympic-size swimming pool. Several expansions followed adding a larger dining room and expanding the men's locker room, and later a banquet facility and a snack bar by the pool. The building was completed in 1961.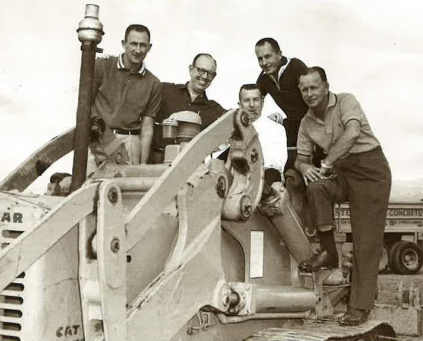 Member Number One
Yorba Linda Country Club took steps of making Former President Richard M. Nixon an honorary member. Nixon was born in a house his father built on Yorba Linda Blvd.